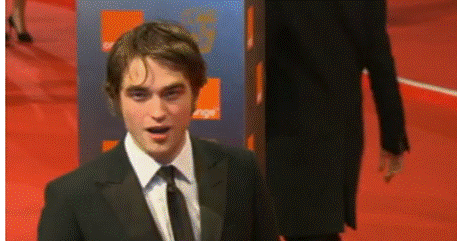 It's one thing to camp out to see the Twilight actors in Los Angeles. Even in November, you don't have to worry about brutal temperatures and snow. It get to be maybe 50 degrees at night, and given usual weather patterns, even rain is iffy. However camping out for the BAFTAs or for Remember Me requires dedication on a whole new level.
According to OK and reports we grabbed from the RPAtzNewsTwitter fans lined up for the BAFTAs over 24 hours early in brutal 28 degree temperatures. That's a bit nippy even for the UK. With the Remember Me premiere in New York City a week from today one can only imagine how many will line up all bundled up. Temperatures on a New York City sidewalk in February are going to be daunting at best.
"Hysterical Twi-hards slept overnight outside the Royal Opera House in London to secure their place alongside the red carpet after learning that four of the film's stars would attend.
And as the first to arrive, Anna Kendrick received one heck of a reception as she signed posters and photographs.
She was followed by Jamie Campbell Bower, who – after chatting with fans – spent most of his time alongside girlfriend Bonnie Wright.
Kristen Stewart was next to arrive and spent more time with the fans than anyone, making sure she could give out as many autographs as she could.
Last to arrive was Robert Pattinson, who was greeted by screams and chants of: "We want Rob!" coming from the sidelines.
After arriving late, Robert didn't spend long signing autographs and was quickly ushered inside to take his seat before he could reach the rest of the crowd."
OK has a great video of the arrivals and fans.