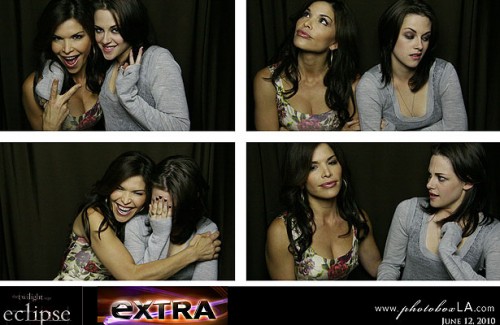 EXTRA has named the number 2 Entertainer of the Year right behind Harry Potter, but ahead of Glee and Betty White.
"Ah, the ultimate love triangle between vampire, werewolf and human! "The Twilight Saga" cast flies in at No. 2 on "Extra's" Entertainer of the Year list.
Stephenie Meyer's bestselling novels — about a girl named Bella Swan who falls in love with vampire Edward Cullen, while also forging a close friendship with werewolf Jacob Black — made the tween set (and their mothers) swoon, launching a literary phenomenon in 2005…This past summer, the third film, "Eclipse," opened to huge numbers, grossing over $300 million domestically."
See more on EXTRA including a really cute candid photobooth style spread with the cast.
Via TwiPoison