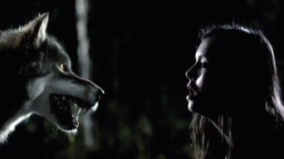 Earlier this week there was wide speculation that there would be a Hunger Games trailer in front of Breaking Dawn Part 1. Now it seems that TV shows targeting the same demographic are getting in on the action. According to Hypable:
The CW is targeting the Twilight audience with a new cinematic trailer for its Thursday night lineup, The Vampire Diaries and The Secret Circle!

It's not a dumb move, considering the similar subject matter, but perhaps the timing (both shows go on hiatus after tonight) is a bit off.
See more on Hypable.
Just like we asked with the Hunger Games, are you a fan of those series? Do you think a trailer will draw people in to watch who are not hooked on it yet?
If you are looking for coverage on The Hunger Games, The Vampire Diaries, or The Secret Circle you can get it on Hypable.