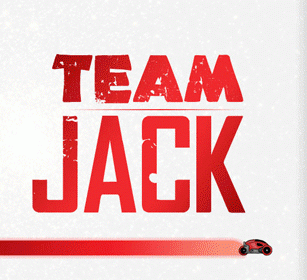 Team Jack released another set of questions and answers from Jack Morrissey about Breaking Dawn Part 2.  Here are some of the highlights.   
Will Heart of Stone be on the BD2 soundtrack?

Jack: Yes, it will.

At Comic Con press conference Kristen said vamp sex was rated R, so no sex scenes in BD2 at all?!

Jack: Um, you're gonna get what you want, believe me.

Where are Edward, Bella and Renesmee when everyone else is gathered around the fire? In the tent?

Jack: Bella and Renesmee are, yes – you've seen that still. Edward is right outside, talking with Carlisle.

Will we hear Bella's Lullaby in Carter Burwell's score?

Jack: Yes, of course. That's always been a main theme as it's essentially Bella's story, isn't it.

What does Renesmee call her parents? Mom and Dad? Or momma like in the book?

Jack: Momma, I think.

Are we going to see some Charlie/Sue love during the Christmas scenes?

Jack: Yes, you will!

Will we see the necklace Aro sent to Bella as a wedding gift? It wasn't in the trailer.

Jack: Yes you will. 99.9999999 percent of the movie is not in any trailer or still.
Read the whole Q&A at Team Jack.