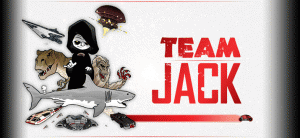 Once again, Jack Morrissey has come through with answering fan's questions at his Team Jack twitter account.  Here are some of the ones that really stood out.
Q: By the teaser, I can say that there will be A LOT of the Volturi, am I right? I LOVE THEM [Aro and Jane, specially]

Jack: Yep, a whole field full of 'em. "They even brought the wives.";-D P.S. SO MUCH Aro and Jane for you to look forward to.

Q: Does Nessie get a Cullen Crest Necklace?

Jack: Not quite – she wears another accessory of significance.

Q:  Will we see more of baby Nessie w/ Edward and Bella or will it be everything with Mackenzie?

Jack: Both, and also other growth between. Half-human/half-vampire kids – they grow up so fast!!!!

Q:  Is this the last trailer we will see?

Jack: Nope – still have a final trailer and all those talk show clips and TV spots to freeze-frame in the fall! — J.

Q:  Is there a Bella's birthday mention in BD2?

Jack: Yes.

Q:  Was a Zafrina-Renesmee scene shot? I mean, when Zafrina shows Nessie her powers. 🙂 PS The trailer is epic! I love it so much!!

Jack: Thank you for saying so! A variation on that scene was shot, yes.
Visit Team Jack to read everything!