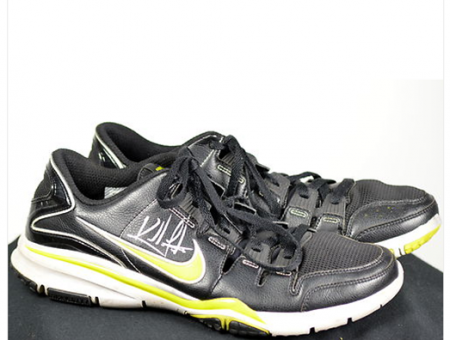 The folks over at the charity Shoe revolt sent us over the following email
Kellan Lutz and Sarah Clarke have generously donated to Shoe Revolt to help raise awareness and put a stop to Human Trafficking. Currently Kellan and Sarah both have autographed shoes that are up for auction. We would LOVE your support in posting the auction on your website and sending tweets, FB posts or Pinterest pins to your followers. If you've already done so, THANK YOU! If you have any question please don't hesitate to email me. Auction ends April 15th.
Check out the auction here! The shoes are size 11 1/2 in case you were wondering.