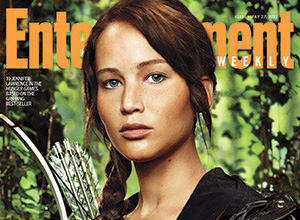 For those of you who have been in the fandom awhile you might remember the movie Penelope and its DVD. It was significant because it was the first time we would see Twilight footage as an extra on that DVD. Lots of people who were otherwise not that interested in the movie went and rented it to see the DVD extras. They came away James McAvoy fans…but I digress.
There was lots of debate in 2008 where the first trailer would be. Do you remember bets on it running in front of The Dark Knight? In any case, one of the things that came out at that time was a debate on whether fans would go to the movies just to see a trailer in front of a film they might not have been that interested in.
Hypable is reporting that:
The evidence towards a trailer arriving with The Twilight Saga: Breaking Dawn – Part 1 continues to stack up. Today a photo of a sheet of paper allegedly being given to theaters requests that a "full length trailer" be put in front of Breaking Dawn.

The paper notes that the trailer is 2 minutes and 30 seconds in length (the same as the trailer approved in Canada last week) and should be included with "every print of Twilight in your theaters."
They also have an image as proof.
Now there is definitely a huge crossover between Hunger Games fans and Twilight fans, but do you think Hunger Games fans who aren't Breaking Dawn fans will show up just to see a trailer? On the other hand, do you think Twilight fans who have not read The Hunger Games books will get sucked into Hunger Games from seeing a trailer in front of Breaking Dawn? For that matter what other trailers do you think might be in front of Breaking Dawn?