One of my favorite things about actually being at the premiere for The Twilight Saga: Eclipse was seeing all the fashion first hand and seeing how all those amazing dresses really translate into photos.  For example, Kristen's dress looked so delicate in person and yet it kind of looks heavy in the photos, and not one single photo I've seen of Bryce Dallas Howard does her justice.  Let us know who you felt was best dressed in the comments below.  Making my personal best dressed list for the ladies is Tinsel Korey.  This was just stunning in person and she was the only celebrity I felt the impulse to actually say something to while on the carpet.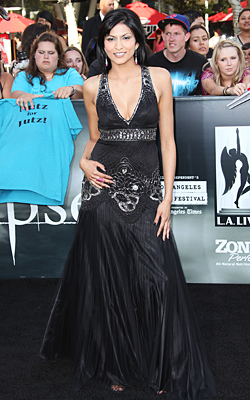 My best dressed guy at the event was Peter Facinelli, who I think looked even better standing next to his wife, Jennie Garth.  They looked like the true Hollywood couple that they are!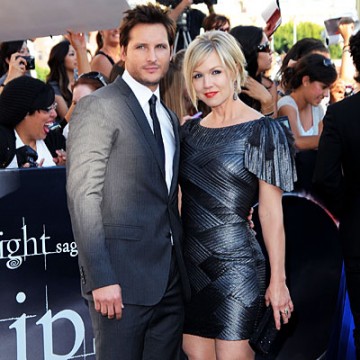 See more fashion pictures from the premiere at InStyle.com.