Boyd Holbrook plays Kyle, the brother of Jake Abel's Ian
Noel Fisher who plays VLadamir in Breaking Dawn 2 plays Cotton Top Mounts on the Hatfield side and Boyd Holbrook who plays Kyle O'Shea in The Host will also be featured on the Hatfield side as William "Cap" Hatfield
You can see Boyd standing on the porch in the early part of this clip.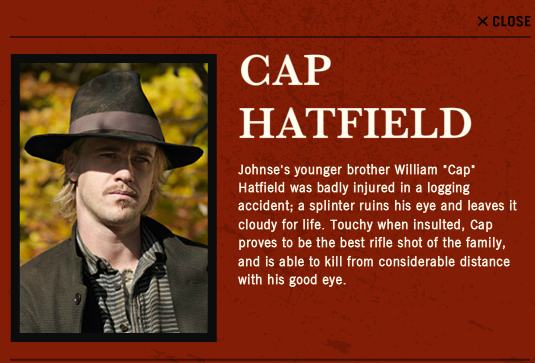 You can catch the three part series starting on Monday, on the History Channel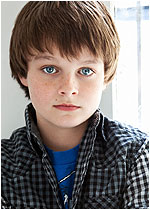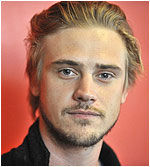 According to Variety:
Chandler Canterbury and Boyd Holbrook are in final negotiations to round out the cast of Open Road Films' "The Host," an adaptation of "Twilight" author Stephenie Meyer's popular sci-fi novel.

Canterbury will play Ronan's younger brother, who she goes on an arduous journey to find, while Holbrook will play Abel's macho brother.< He (Canterbury) has appeared in David Fincher's "The Curious Case of Benjamin Button" and Alex Proyas' "Knowing," and will soon be seen in D.J. Caruso's "The Goats," as well as the indie "Plastic Jesus." Holbrook, who recently played Kevin Costner's son in History Channel's "Hatfields & McCoys," has appeared in Gus Van Sant's "Milk" and Vera Farmiga's "Higher Ground."
Although the variety article does not mention the parts by name, anyone who has read the book knows that they are obviously referring to the parts of Jamie (Melanie's brother) and Kyle (Ian's brother)