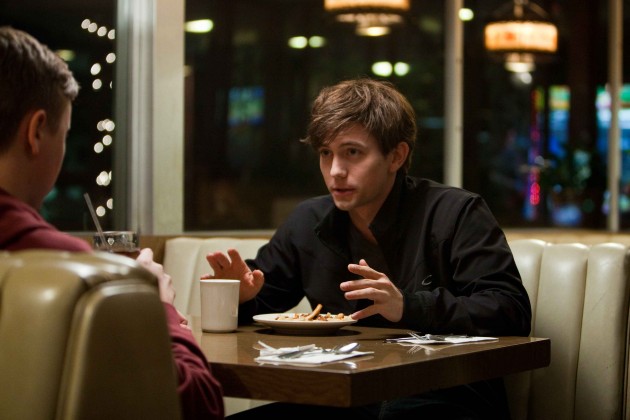 Not only did the good folks over at AIM High send us the exclusive still that you see above, but we also have an exclusive clip that previews tomorrow's final episode seen below.
Jackson Rathbone AIM HIGH Twitter Question & Answer

Over the last five AIM HIGH webisodes, Jackson Rathbone (Twilight) has charismatically brought agent Nick Green, one of the country's elite teenage government operatives, to life. With the premiere of the final AIM HIGH episode tomorrow at 11:00 AM PST, Jackson is taking to Twitter to answer fan questions about this ground-breaking web series.

What: Tweet your questions @JacksonRathbone with the #aimhighchat hashtag NOW for a chance for Jackson to answer your question tomorrow starting at 4:00 PM PST!

When: Tuesday, November 29th at 4:00 PM PST

Where: Watch Episode 6 on Cambio and on Facebook and join into the #aimhighchat on Twitter
However, as they say on TV, WAIT…there's more!
You can also enter to win an IPod Touch and get a video message from Jackson Rathbone!