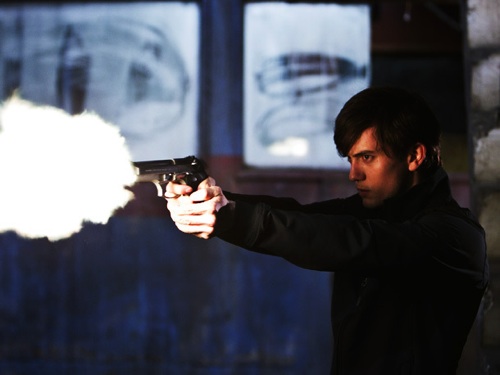 ShockYa has an interview with Jackson Rathbone about his new web series "Eight Days."  Jackson plays a high school student with a duel life as a spy.  The series, which was shot in only eight days, will be integrated with the viewer's Facebook accounts to set up a viewing experience that will be unique for each person.
ShockYa: So with "Aim High," was one of the main goals was to have people interact with it when it comes to the web series? I'm referring to how the series works in regards to integrating it on Facebook.
Jackson Rathbone: Thinking about it, if you were to watch it with your friend on her computer in her account it would be different than how you'd watch it on your account because it's being personalized to whatever Facebook page you're on. If you're on your Facebook page it'll be personalized to you and your friends. My mom has Facebook, I really want to watch it with her. I want to be like 'Mom, there you are!' That's funny to me, I would crack up. I think it gives it a unique viewing experience. It's not like the whole world changes with it, it's not like — the show doesn't exist on that. The story is really fun, it's cute and it's quirky and it's dark at times. It's really fun to watch and the action sequences are really awesome. I really love the last action sequence in the series.
Read the whole story at ShockYa.com.