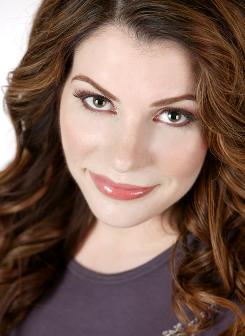 Stephenie Meyer updated her website with some information about the final battle scene in Breaking Dawn Part 2.
Warning!  Spoilers!
I'm not kidding!
Don't read on if you haven't seen the film, please!
First, Stephenie talks about the fact that Aro actually does see a "battle" in his head as he looks at Bella.  This is the justification and the reason why the battle scene works for her and doesn't "change" the story as she saw it.  Here is what she said:
The question, which I got frequently, was how I felt about having a big change inserted into the story during the final climax. My answer was that it didn't feel like such a huge departure. For me, this moment is already in the book. However, we don't get to see it in all its exciting and gory detail because we are seeing the world only through Bella's eyes. A few of the reporters I talked to wanted to know where in the book this moment was hidden. The answer is page 738, fourth paragraph down:

"Aro stared into my eyes for a long, tense moment. I had no idea what he was searching for, or what he found, but after he had measured me for that moment, something in his face changed, a faint shift in the set of his mouth and eyes, and I knew that Aro had made his decision."

In this short analysis, after Bella has revealed the depth of her power, Aro plays out in his head the probable outcome of a battle with the Cullens. Much like what we see in the movie, Aro foresees a more evenly matched fight than he had expected, the loss of too many of his key players, and—most unacceptable—the likelihood of his own death. Though odds are that the Volturi would have come out on top in the end, Aro wouldn't have lived to see it and the unassailable nature of the Volturi's authority would have been broken, possibly forever. It is this vision of the future—though imperfect guesswork on his part—that motivates his retreat.
 In case it's been a while since you've read the book, the moment Stephenie is referring to is on page 738 of the hard back version. Also, Edward explains it in detail, having read Aro's mind. You can read his explanation on pages 744-745. So it is there, as Stephenie said.  
The other issue that has had fans in a quandary is that Alice has said she can't see the wolves or Renesmee in the future.  So then, how did she see that big battle in the first place?  We attempted to answer the question to make it fit into Stephenie's mythology to a point.  But here is what Steph said:
Are there a few little trespasses against the mythology in this vision? Yes, as some of you have pointed out. The consensus was that a minor deviation from what had been established was forgivable in the name of entertainment. I had a few very elaborate solutions, but they were too confusing and not nearly as cinematic as the final product. And obviously, the result was very entertaining.
Stephenie also lets us in on a little secret… she would have done the ending differently!  She would have killed MORE Cullens!  I'm not sure if the fandom could have taken it, she states that killed off Edward would have made the battle and obvious unreal vision.
The post ends with a thank you to the fans:
It was really something to get to spend a little time with the fans at the BD2 events, and to watch the movie at the premiere with so many of them. It was the best experience I've ever had at a Twilight movie, and a perfect conclusion to my personal Twilight experience. I hope you also enjoyed the movie, and each other, for this last big bang. You, the readers and viewers, are the ones who have made this whole ten-year experience into something unbelievable and amazing, and I thank you so much for it. I hope I get to see some of you again in March (shameless The Host plug), because it makes me too sad to think that my relationship with my readers is ending, too.
So what do you think? Did this clear up anything?  Can you live with her explanation that they let the mythology go for a moment for a better cinematic effect?  And are you going to follow her to her next big movie, The Host?  Leave us a comment!
Read the whole post at StephenieMeyer.com.