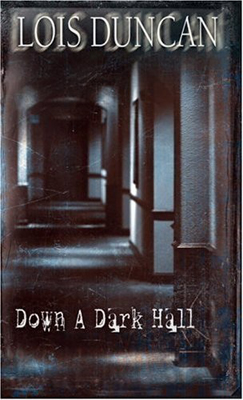 Stephenie Meyer's production company has optioned their second venture, and Twilight producer Wyck Godfrey is looking to get involved. Their first was the yet to be released Austenland by Shannon Hale that shot last summer in England.
According to Variety
"Twilight" scribe Stephenie Meyer and Meghan Hibbett's Fickle Fish Films have optioned young-adult suspense tome "Down a Dark Hall" by novelist Lois Duncan and will produce a feature-film adaptation.

Duncan's 1974 novel revolves around Blackwood boarding school and its mysterious students. Ensnared in the chilling world is new student Kit Gordy, who must unravel Blackwood's haunted and tragic history before it's too late. "Twilight" producer Wyck Godfrey is also in talks to produce.
See more on Variety
You can follow Lois Duncan here on Twitter @duncanauthor She's also probably best known for the novel/movie adaptations I Know What You Did Last Summer and Hotel For Dogs
Perhaps this is one the their joint projects that Wyck Godfrey almost spilled the beans on when we interviewed him on the Eclipse red carpet!
Via TwiMoms