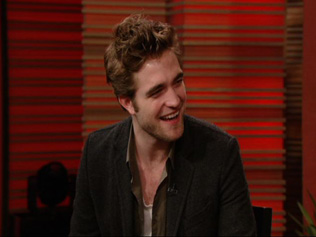 In their ongoing E! Celebrity of the Year battle, Robert Pattinson took out Taylor Lautner in the last round. Let's hope that Taylor comes back in one of the wildcard slots next week! However what's more important right now is that Robert Pattinson is currently squaring off against Johnny Depp and needs your vote to clear into the final round on the men's side where he'll face either Ryan Gosling or Ryan Reynolds.
Go vote! The ultimate winner gets to pick a charity that will received $25,000 from E!, so the voting is really important here as charity dollars are at stake!
Also don't forget to vote on the ladies side for Kristen Stewart who is currently squaring off against Emma Stone.