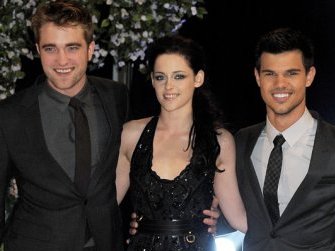 E! has a different twist to the celebrity of the year polls that always crop up at this time of the year. They are going to donate $25,000 dollars to the charity of the winner's choice. Here's how their process is working:
In the "Celeb of the Year Tournament," 64 top personalities chosen from four different categories – Leading Ladies, Leading Men, Newsmakers and Hitmakers – duke it out for 5 rounds. Each day from Monday-Thursday, users can log on to E! Online to vote on the match-ups in one bracket. Then on Friday, true enthusiasts can vote to either bring back an eliminated star or introduce a new one in the Wildcard Round. For this round, fans will tweet their votes using the #celeboftheyear hashtag. Four contenders will be chosen through Wildcard voting and will return in the quarter finals on December 26 to shake the game up.

The final winner who will take home the coveted crown will be announced on E! Online on December 29 and E! will donate $25,000 to the charity of his or her choice.
Right now Kristen Stewart is facing off against Glee's Lea Michelle and Robert Pattinson and Taylor Lautner are facing off against each other (let's hope whoever loses comes back in the wildcard slot). Head over to E! and vote so our favorite Twilight stars can get $25,000 for their favorite charity!
Celebrity Men—vote here
Celebrity Women—vote here