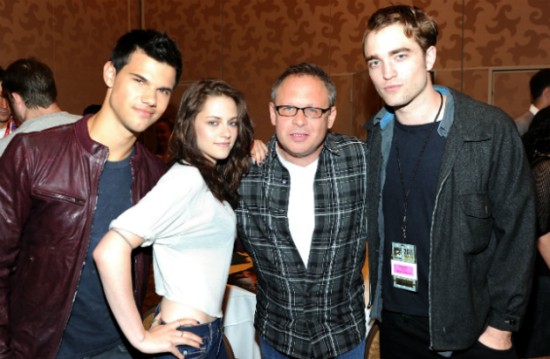 Next Movie has just come out with their men and women of the fall list. Robert Pattinson, Taylor Lautner, and Kristen Stewart all made it on.
Here's how they describe the women's list,"As the leaves turn their autumnal colors and the air gets brisker, we like to warm ourselves by the fire of scorching hot babes burning up the screen with hotness!!!
Ahem. With all due respect, coming up this fall is an amazing lineup of actresses, poised to deliver what look to be some of the best performances of the year. These ladies are in it to win it, and by "it" we mean box office loot, Oscars, and a special place in our hearts."
And here's what they had to say about the men,"This fall, there's an impressive slate of films heading to theaters, so it's only natural that those must-see movies star a group of awesome actors.
From young stars near the beginning of their careers (Taylor Lautner, Jonah Hill, Robert Pattinson) to seasoned, award-winning vets (George Clooney, Matt Damon, Johnny Depp), these actors all have the potential to make this a memorable fall and holiday season at the movies."
Check out how our Twilight favorites rate on the women's list here and the men's list here.