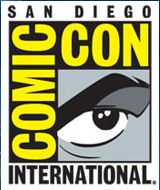 When you want advice you go to the experts. It's probably safe to say that Alison from Twifans has taken camping out for Twilight events to an art form. She has some very practical advice for old timers and newbies:
"1.  Hotel– You should have got this long ago but if you haven't start looking in the surrounding areas like the harbor or Coronado.  Even if you have to stay 10-15 minutes away to get a good priced deal, it's worth it.
2.  Line buddies are essential for a good experience in line. Line buddies can be the people in your group or friends you make on either side of you in line.  Line etiquette:  Make sure to let everyone around you know how many friends are in your group and if it's more than just a few, people may not be happy.  Best bet is to all go at the same time.  Security will get very strict about adding additional friends to the line.
 Being comfortable in line is different to everyone.  Some people bring a chair and survive with a chair forever and others want luxury hotel like digs.  Whether you want to pack the whole car or fly in with just the necessities, we have some suggestions and plans for how to build your outdoor line living room."
See more on TwiFans.