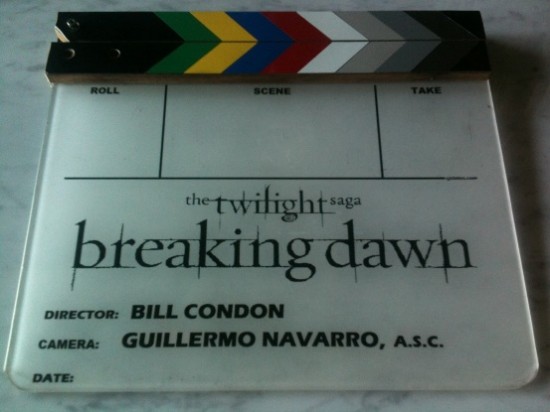 Back when Laura went to Los Angeles to see the MTV movie awards, she met Jack Morrissey.  Jack is Bill Condon's partner. Laura sat in between him and Erik Odom during the MTV awards show and the two of them had her laughing the whole time. they are both great guys, very cool, genuine and funny people.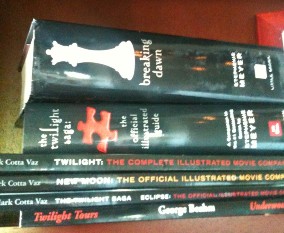 Jack just started a Twitter ( @JackMorrissey ) account and he'll be giving us some Breaking Dawn tidbits from time to time. Nothing too spoilery, all fun stuff.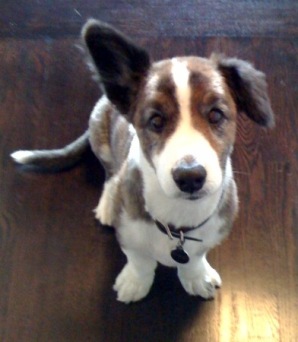 So far he's tweeted out a picture of Bill Condon's and his dog (named Pigpen). He's also put up a collection of the Twilight Saga books that they still have. (They had them all but gave away the early ones to an uber fan). And my personal favorite, the picture of Bill Condon's Breaking Dawn clapperboard!
Also, Jack just did a podcast (called smodcast) with Kevin Smith (yes, THAT Kevin Smith). During the end of the podcast they talk Breaking Dawn and Comic Con and Jack defends the TwiHards right to be at Comic Con and states that by no means did TwiHards ruin anyone's Comic Con experience in past years despite some moaning from traditionalists. (WARNING: please beware that the language is R-Rated as is typical with Kevin Smith's shows)