The MTV Movie Awards not only gave out golden popcorn but sported some of the hottest trailers for summer and fall movies.  The Red Carpet was filled with Twilight stars! We even had the first look at the wedding invitation. Our very own Laura along with Kara from Twilighters' Anonymous and Kallie from Twilight Series Theories where invited to take a look at the invitation and give their reaction!
You can also check out the secrets of the wedding invitation on MTV.com.
First of Award of the night to Rob Pattinson for Best Male Actor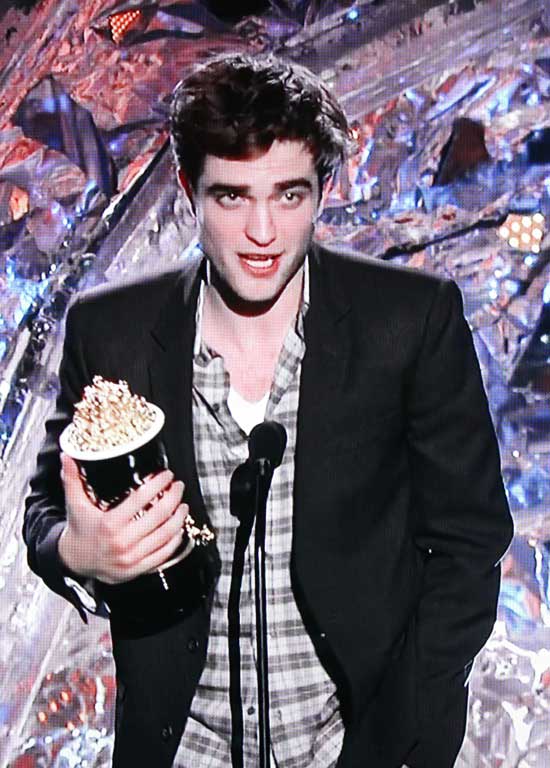 Next up for the Twilight Cast Best Fight scene! Check out Bryce Dallas Howard, Xavier Samuel, and Rob Pattinson as they accept their golden popcorn!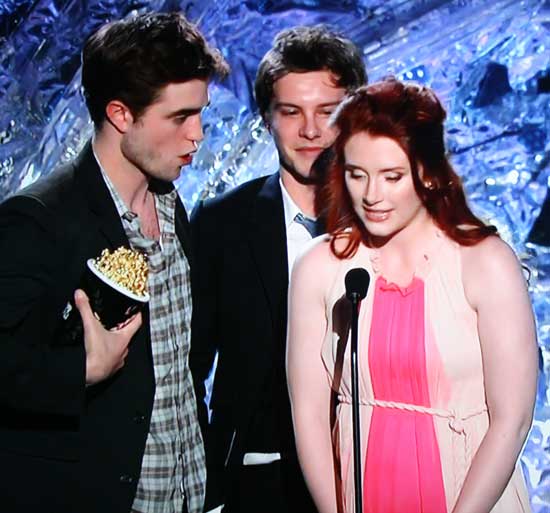 THE BEST KISS!!  You know you have been waiting for this all night and the will they or won't they question was clearly answered when Rob dashed into the audience to make sure Taylor didn't feel left out!!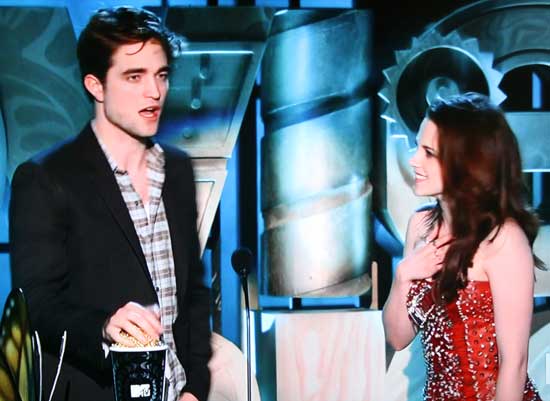 Rob's Mad dash to snog Taylor. I can see the Jakeward t-shirts already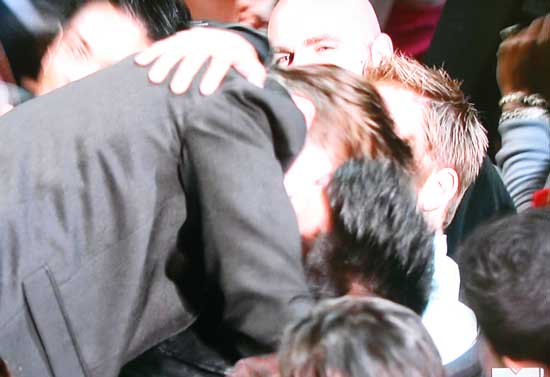 Next Rob was on stage with Chelsea Handler and Patrick Dempsey to present to an award to Reese Witherspoon. It looks like this year Peter won'r have to worry about being the Cullen who drops the F-Bomb!!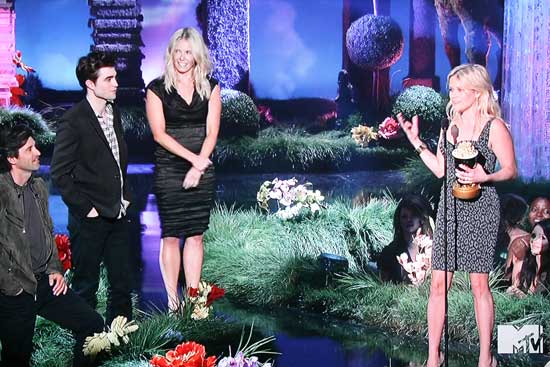 Best Actress goes to Kristen Stewart!!! She thanks the fans for all the support and says we're the best! Team Twilight is killing it tonight.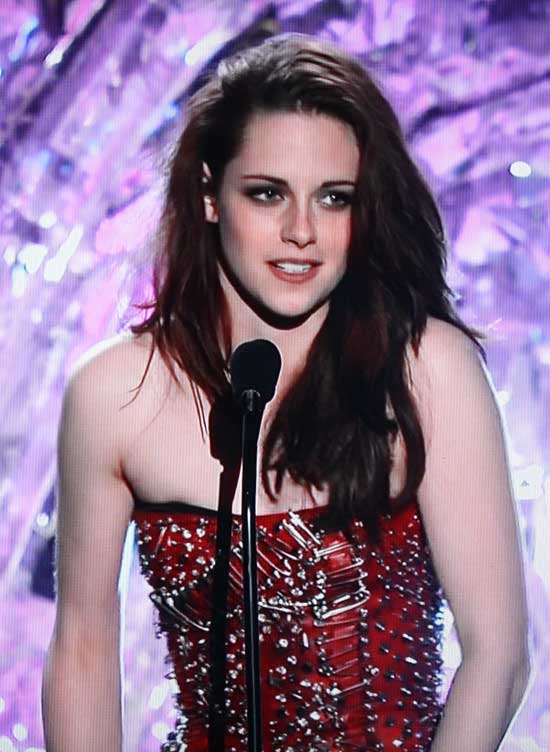 Rob, Kristen and Taylor introducing THE SNEAK PEEK of the trailer! Don't forget to send us your reactions!!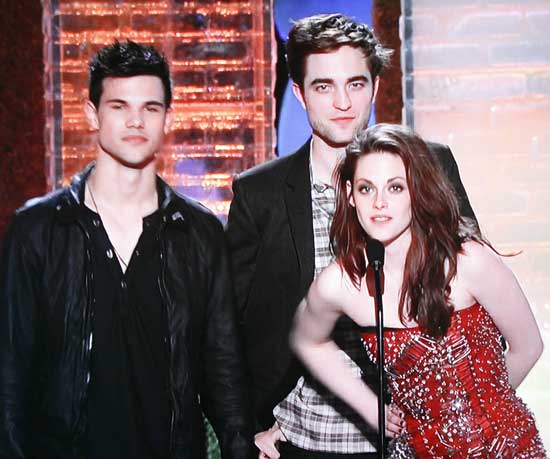 And the Best movie goes to…..Eclipse! A clean sweep for The Twilight Saga Eclipse!