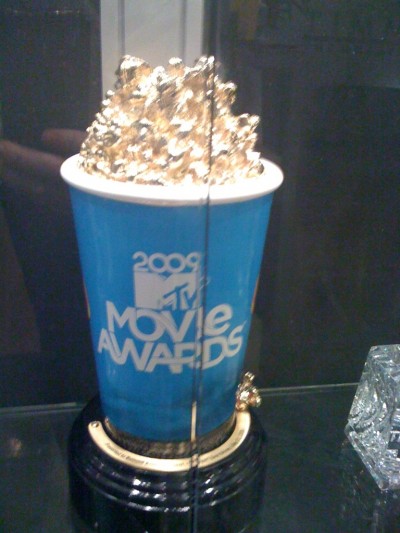 Two words folks—SPLIT VOTE!
Twilight is competing against itself in two categories: Best Kiss and Best Male Performance. We need to vote and vote daily or another category **coughTheBlackSwancough** could take away the Best Kiss. Seriously, was any other nominated kiss ( no matter how unique ) hotter than either Twilight kiss between Kristen Stewart and Taylor Lautner/Robert Pattinson?
An underdog **sputterThe SocialNetworksputter** or franchise film **wrackingdeepcoughHarryPotterwrackingdeepcough** could zap away Twilight's chances! We were locked out on the final memorable line category for likely these reasons, so let's make sure this doesn't happen again!
Next words—The Pia Toscano and James Durbin effect!
Ok American Idol fans, you know what I'm talking about. There were two HUGE early exits on AI this year that were very likely caused because people assumed that their favorites were safe and didn't vote. Let's not assume that Twilight will take it all. We need to get in there especially for Xavier Samuel in Best Breakout Role, because he has no other shot at this!
VOTE PEOPLE AND VOTE DAILY! That MTV Golden Popcorn trophy is lonely, and needs friends in the trophy case. The Hurt Lock Oscar that it is sitting next to is nice, but it needs some friends that are its own style!