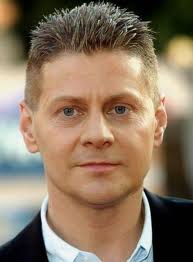 According to Deadline New York, Andrew Niccol is now back on board as the director of The Host. This is no longer the rumor of last week, it is confirmation with quotes from Inferno Entertainment, the group making the film:
"Andrew Niccol has been set as the director of The Host, directing his scripted adaptation of the bestselling novel by Twilight Saga author Stephenie Meyer. The project, which is being shopped here at Cannes by Inferno Entertainment and producers Nick Wechsler and Steve Schwartz and Paula Mae Schwartz, will star Saoirse Ronan."
See more on Deadline New York.
You may remember that Andrew Niccol originally penned the script and was set to direct. Then due to various issues he dropped out and Susanna White was brought on board. However it's now back to Andrew Niccol.
Inferno Entertainment, the group making the film, issued the following statement at the Cannes Film Festival:
"Having Andrew at the helm for us is incredibly invigorating as he truly shares Stephenie's vision on this film," said Kimberly Fox, Inferno's President of International Sales. "We literally began sales this week and the response from the international community, and from domestic buyers, has been beyond our highest expectations. We expect to have every territory in the world sold out very shortly, and then it's about getting to the exciting part of making the movie."
The group is at Cannes to hopefully find a studio to back the project.