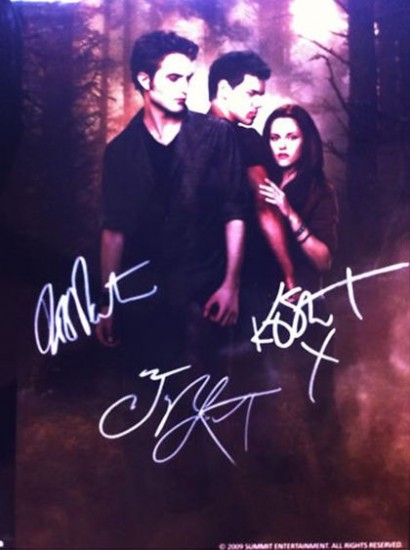 MTV's Hollywood Crush has a great story up in how it is that the movie The Girlfriend, co-starring Jackson Rathbone, is looking for further funding. Indie films go to festivals like Sundance, Toronto, Tribecca etc. in the hopes of two things: critical acclaim and distribution funding.
Sometimes films are wildly lucky. For example, Charlie Bewley's indie film "Like Crazy" won the top prize at Sundance and had three studios in a bidding war wanting to distribute it. There is even some OSCAR talk surrounding the film starting. Most films are not near as fortunate.  Peter Facinelli even recently made a YouTube video to bring awareness to a friend's project.
Director Justin Lerner and the production team Jerad Anderson, Kristina Lauren Anderson and Shaun O'Banion explained to MTV's Hollywood Crush what the situation with The Girlfriend is:
"As many people know, the costs of finishing a film, making prints, submitting to festivals, as well as publicity and marketing (the big one) are, as Kevin Smith pointed out at Sundance this year, sometimes more costly than an indie film's entire budget. Therein lies the dilemma for a complex, artistic, intelligent film like ours," they wrote.
"So far, there has been a strong outpouring of support, and donations have been varied—as large as $100 and as small as $5 or $10… every little bit helps and allows us the chance of getting the film out to a wider audience, and to ensure that those who have supported the film may have an opportunity to see it in a theater near them. We also hope to donate a portion of the final amount to the NDSS (National Down Syndrome Society)."
See more on Hollywood Crush
The production team has set up a Indie Gogo site to try to raise funds  http://www.indiegogo.com/Girlfriend-2 for your contribution there are a variety of perks ranging from having your name listed to meals with the cast.
There's also a new item, on EBAY. It's an 100% authentic,  8 X 10 glossy New Moon photo autographed by Kristen Stewart. Taylor Lautner, and Robert Pattinson. Also the signatures look pretty good because it wasn't signed in a rush, great collector's item! You can bid on it on EBAY here.
If you can donate please do http://www.indiegogo.com/Girlfriend-2. The film has a positive message about people with Down's Syndrome, and actor Evan Schneider does a wonderful job!