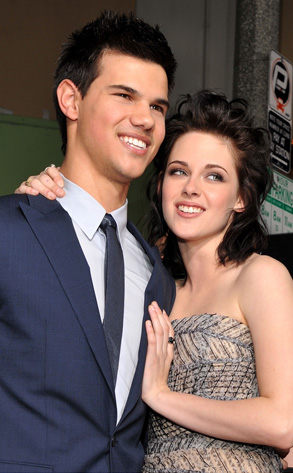 It's Awards Season, and the People's Choice Awards just kicked things off last night.  Here is a list on where you can expect to see Twilight cast members in the near future.
Golden Globe Awards: Robert Pattinson has been tapped as a presenter, no idea for what, but he's on the list of those attending. According to the official site , "The show once again will be broadcast nationwide live on NBC, in HD, Sunday, January 16, 2011 from 5:00-8:00 (PST)/8:00-11:00 (EST) from the Beverly Hilton Hotel. " Expect more presenters to be announced as we get closer to the show.
BAFTA Awards (AKA the British Academy Film and Television Awards). Last year Kristen Stewart won their Rising Star Award. It's traditional for the previous year's winner to present the trophy to this year's winner. It hasn't been officially announced(BAFTAs tend not to announce their presenters, but the info kind of leaks out) , but look for Kristen to make an appearance.  They also tend to try for the brightest stars from the UK to present on the show. Look for Robert Pattinson (who presented an award last year) and Michael Sheen as strong candidates for presenters. Another BAFTA possibility is Welcome to the Riley's director, Jake Scott, getting nominated in the Outstanding Debut of a British Writer, Director, or Producer category. The show takes place February 13th, look for award nominees to be announced on January 18th.
The Oscars last year Kristen Stewart and Taylor Lautner co-presented as part of producer Adam Shankman's efforts to youthenize the show and make it more fun.  With a film like Water for Elephants (that is getting early buzz as 2012 contender) coming out next year that co-star OSCAR winners Christoph Waltz and Reese Witherspoon, Robert Pattinson might end up as a co-presenter. Another one to look out for is last year's nominee Anna Kendrick to be tapped as a presenter. The show airs February 27th, and nominees will be announced on January 25th.
These are just the awards in the winter. Once Spring and Summer hit we enter the MTV award season: VMA's, Movie Awards, etc. You know there will be a heavy cast presence there beyond the trio of Robert Kristen and Taylor.