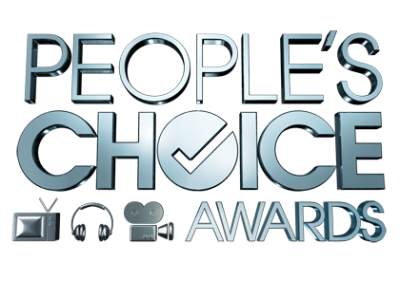 According to the People's choice Awards website:
"We have Malin Akerman, Julie Bowen, Michael Chiklis, Miranda Cosgrove, Kaley Cuoco, Taye Diggs, Lisa Edelstein, Zac Efron, Elton John, Neil Patrick Harris, the Kardashians, Minka Kelly, Mila Kunis, Ashton Kutcher, Taylor Lautner, Zachary Levi, Jane Lynch, AnnaLynne McCord, Leighton Meester, Stephen Moyer, Conan O'Brien, Jerry O'Connell, Jim Parsons, Robert Pattinson, Pauley Perrette, Katy Perry, Natalie Portman, Emma Roberts, Kristen Stewart, Taylor Swift and Kate Walsh. How's that for a roster of A-List Hollywood talent and then some. Plus, they'll all be decked out to the nines, and if you want to see for yourself who's wearing what before Queen Latifah gets the ball rolling, simply tune into our exclusive live Red Carpet webcast 7:30-9:00 PM live ET/4:30-6:00 live PT. Plus, you get musical numbers from Kid Rock and Selena Gomez and The Scene. As far as star-studded evenings go, this is the only game in town."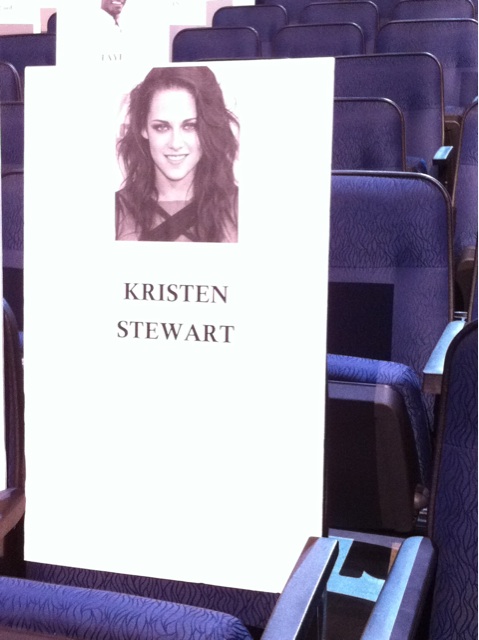 They also tweeted a picture of where Kristen Stewart would be sitting (No they didn't tweet who was sitting next to her, but you can take a pretty good guess.)
Twilight Saga Awards potential is as follows with shout outs to cast and crew members other projects:
Robert Pattinson and Taylor Lautner up against each other as Best Movie Actor with tough competition from Johnny Depp and others!
Kristen Stewart for Best Movie Actress with tough competition from Angelina Jolie
Eclipse is nominated as Favorite Movie Drama which it should easily win given the other choices
Valentine's Day that had Taylor Lautner in the cast is up for Favorite Movie Comedy
Eclipse is nominated for Favorite on Screen Team, strongest competition from Iron Man 2
Kristen Stewart and Robert Pattinson are up for Favorite Movie Star Under 25. Harry Potter's Emma Watson and High School Musical's Zac Efron and Vanessa Hudgens are nominated as well. Rob will likely pull this one out
Nightmare on Elm Stree that had Kellan Lutz in the cast is nominated for Favorite Horror Movie
The Good Wife the currently had Elizabeth Reaser as a cast member is up for Best TV Drama
Favorite TV Talk Show Host, not a direct connection, but George Lopez (who did the best Eclipse Coverage) is nominated and we wanted to give him a shout out!
Dexter which is co-written by Melissa Rosenberg was nominated as Favorite TV Obsession
Linkin Park and Paramore are both up for Favorite Rock Band
Eclipse is Up For Favorite Movie
LiveStreaming of the Red Carpet starts at 7:30 and the show itself starts at 9:00est on January 5th on CBS.