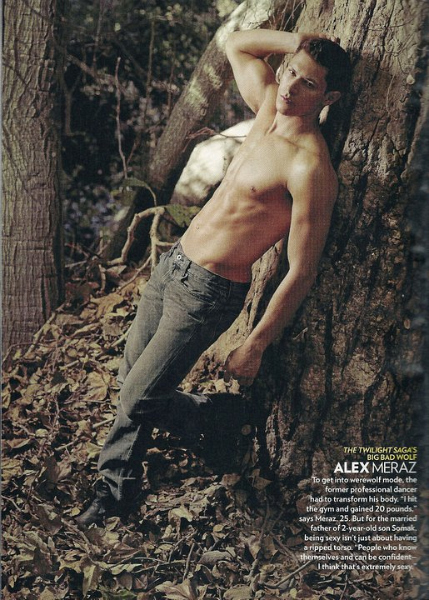 This year Robert Pattinson, Kellan Lutz and Alex Meraz all made the cut and are featured in People's 25th Anniversary Sexiest Man Alive issue. The issue is on newsstands this Friday.
You can check out a preview photo of Kellan here (we are not posting as it is a People exclusive and they have requested that we not do that)
The description reads, "This former model knows how to work every camera angle, from showing off his otherworldly body in Twilight to heating up underwear sales as Calvin Klein's spokesmodel. The secret to the 25-year-old's sexy six-pack? "I cut back on my candy intake, swim a lot and try to drink as much water as I can," says Lutz. "That's the best way to cut up."
Alex Meraz also talked about his appearance on his Twitter account.