Well, you knew they didn't truck all that extra sand in for nothing! We are going to put these below a spoiler cut. It' s not a huge plot reveal, but since it's Isle Esme, an actual filmed moment, and some people are trying to stay spoiler free, it's under a spoiler cut. All images from Ego and IG via Foforks
SPOILER DO NOT CLICK IF YOU DO NOT WANT TO SEE
One image from each primary source appears below. When you visit their sites you will find many more taken in the same location.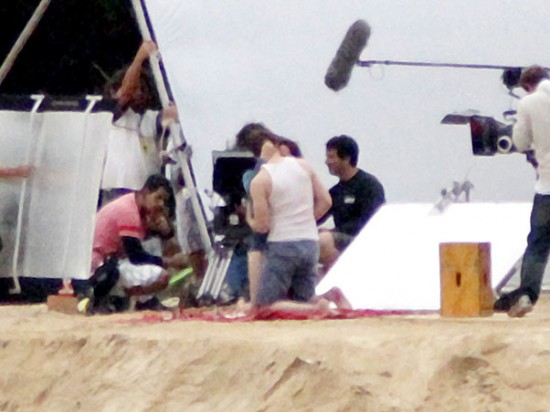 More photos here on Ego
IG also has a photo collection of earlier filming where Rob and Kristen are seen playing chess. Twilight had the scene where the book cover was mimicked in the "edible art" section in the cafeteria. Neither New Moon nor Eclipse had a homage to the book covers. This is a great return with the last movie to pay tribute to the chess based book cover.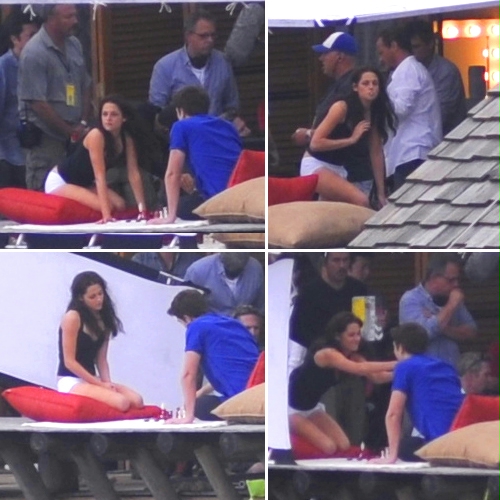 There are more images on IG