Again under the cut for those of you looking to avoid spoilers.
SPOILERS UNDER CUT DON'T CLICK IF YOU DON'T WANT TO KNOW
A couple of days ago Rob and Kristen shot at a location with a waterfall. Today there are shots of that as well as a second day in front of the Isle Esme location.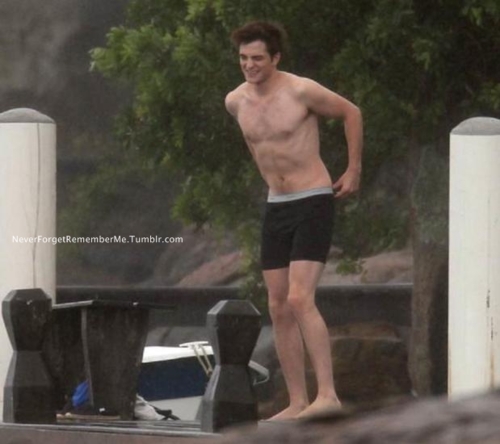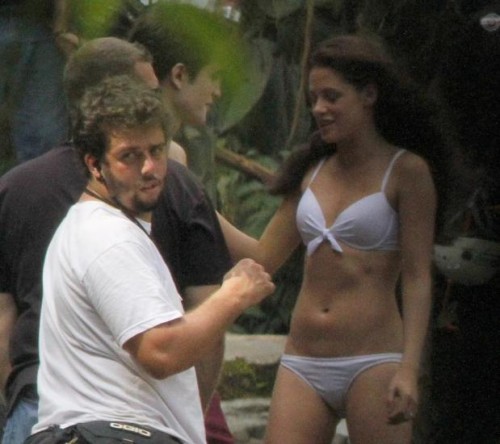 Kristen is clearly wearing two different swim suits and Robert looks like he's wearing swim trunks in one and…well…his Calvins in another. Maybe they are meshing the two scenes together and you don't see much of the suits in the Isle Esme section because they are in the water?
More photos at TwiBlog Brasil