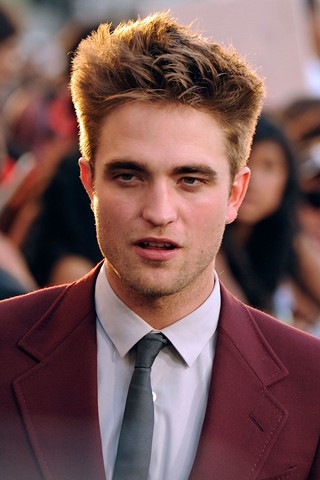 According to the press release via AHN:
"Robert Pattinson is sexier than Taylor Lautner, but only by a notch, according to 50,000 women who participated in U.K.'s Glamour magazine poll. The vampire and the werewolf of "Twilight" beat out 48 other heartthrobs in the Sexiest Men of 2010 survey.
While Pattinson, 24, isn't new to the list, in fact he was at the same top spot last year, Lautner, 18, is, and so is the rest of the top five – "Vampire Diaries" star Ian Somerhalder and "Twilight" stars Xavier Samuel and Kellan Lutz.
With the exception of Lautner, who plays werewolf Jacob in the film series, the sexiest men alive in the top 5 all play vampires."
The trend is illustrated even further right now with Robert Pattinson battling Ian Somerhalder on the EW Sexy Beast 2010 poll.
Looking forward to next year, there are a whole lot of new vampires about to make an appearance. Whoever, in our opinion, plays Garrett is going to make an HUGE splash in much the way relative unknown, Xavier Samuel, did in Eclipse.
So which of those guys tops your personal list? Pel is wondering how it is that Jackson Rathbone and Peter Facinelli got missed!