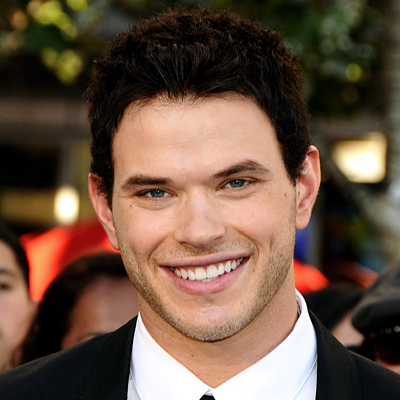 InStyle asked Eclipse cast members what item they would like to take back from the set of the Twilight movies and get to keep. Some answers are sentimental like Liz Reaser's. Other's like Taylor Lautner's are kind of predicable. Kellan Lutz's choice is just so…well…Kellan (and for that matter, Emmett).
Kellan Lutz
"Emmett's Jeep! I've wanted it since we shot the first movie. I keep saying that, but nothing's happened. I'm still waiting!"
See all the cast's choices on InStyle.
While you are over there, they also have a feature on Dakota Fanning's transformation and Ashley Greene's. It's kind of a early days of career to now retrospective.