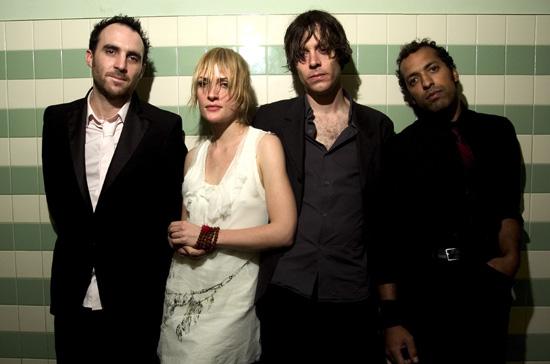 The band Metric was one of the first reveals on the eclipse Soundtrack listing yesterday. What we didn't know at the time is that legendary composer Howard Shore, who is doing the score, collaborated with the band Metric on their contribution!
On the band's MySpace blog, Emily, the lead singer, writes:
"Yes … It's official. Our song "All Yours", co-written with the legendary film composer Howard Shore and performed by Metric, is going to be featured in the movie Eclipse, the next installment in the worldwide phenomenon known as the Twilight saga.
I've always wanted to write music for film, but I never expected to start with something on this scale, so you can imagine how surprised I was when out of nowhere I got a phone call from Howard Shore, who I'd never met or even spoken with before. Most people know him as the man who wrote the acclaimed score for The Lord of the Rings trilogy, but I grew up on Shore's earlier works– his score for David Cronenberg's Naked Lunch in collaboration with jazz great Ornette Coleman still stands as one of the most ambitious & unusual scores out there.
To my amazement, Howard was calling to ask me to work with him on his latest project: scoring the next Twilight movie, Eclipse. He wanted Jimmy & I to write the theme song for the pivotal last scene in the movie,
integrating the music from his existing score into a composition that would express the emotional ending of the film. Seriously?!?! The lyrics would have to be in the voice of the main character Bella, and we had to stay within the confines of harmonic and melodic themes Howard had in mind for the last scene."
Check out the whole blog entry here.
Via TwiFans