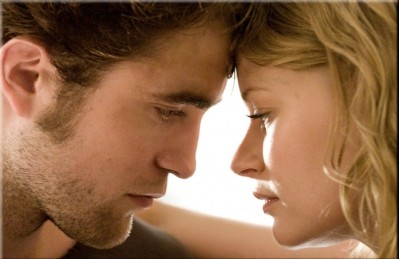 In just a few days, Pel will brave the winter storm in NYC to stand on the Red Carpet at the premiere for Rob Pattinson's new movie "Remember Me."  those of you who have heard Pel talk about her "New Moon" red carpet experience know that she has the ability to take on a surge of photographers to get her two minute sound bite from the stars!  So hopefully she'll not only have the chance to talk to Emilie de Ravin, Pierce Brosnan, and Chris Cooper, but that she will also snag the coveted Rob interview as well!
Now, we have stayed pretty up to date with the info for this film, but we admit that we aren't as knowledgeable for this one as we are for the Twilight films.  So we are asking for your help.  If you have a great question for any of the stars of the film, we want to hear from you!  Just leave your question below and we will sort through them to find the best!  Make sure you indicate who your questions is for.  We want lots of questions for all the cast, so please, help us out so that we can bring you some great footage next week!
Check out the full cast list at the IMDB and be sure to see the film on March 13 as part of the Remember Me Saturday campaign.