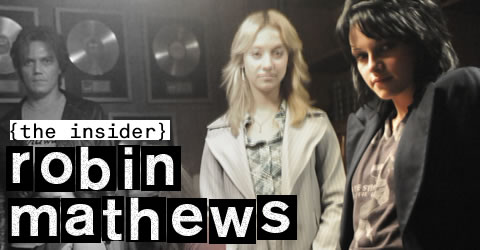 The woman behind Kristen Stewart's look in not only the Runaways, but also in New Moon and Eclipse chatted with Nylon about her technique.
"Bella Swan's lips. Joan Jett's eyes. Kristen Stewart's cheeks.
You can thank Robin Mathews for all three. The expert makeup artist has painted the faces of everyone from Dakota Fanning to Anna Faris, but, after working on the second and third installments of the Twilight franchise, her latest project just might be her most wild yet. As the makeup department head of The Runaways, she figured out a way to perfect the smoky eye. The good news? She tells NYLON how to get it, sans professional help.
What's harder: making someone look like a rock star or a vampire?
That's a good question. Probably The Runaways was a bit harder, because it was recreating real people, icons. It was hard to live up to—although Bella is pretty much a teen icon, too."