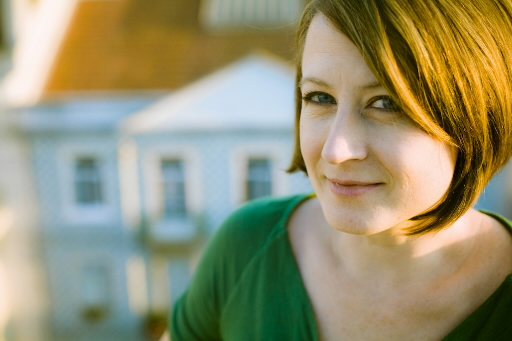 We are still getting emails and Tweets regarding Breaking Dawn casting. We don't want to break anyone's heart, but at the same time we don't want to see anyone taken advantage of either. Seriously, we'd love to be able to say that anyone with no experience stands a chance of being cast as Carmen or Tanya, but it's not the case. Breaking Dawn is not currently casting. Those ads you see online are a total scam.
In fact one company actually contacted us via our forum PM to see if we would run ads on our site. In their email, which we verified with Summit is complete bogus, the following exchange happend:
Lexion: "Your message regarding advertising the Breaking Dawn casting call was forwarded to me since in addition to helping with advertising I am also one of the bloggers who covers current news regarding Twilight. I didn't realize that the movie was now moving onto open casting calls. Which firm will be handling the casting? Will it be done in Portland or Vancouver?"
Supposed Casting Agent: "Thank you for getting back to me so quickly. Summit Entertainment has acquired the rights from Stephenie Meyer to film and distribute Twilight: Breaking Dawn. Breaking Dawn is still in early pre-production stages, but is accepting submissions for principal roles and extra roles. We are looking for talent nationwide and it will be non-union."
Casting agent Lana Veenker's name is also erroneously getting thrown around on and off as being connected to the project. Lana did cast certain roles in Twilight, but she was not involved with New Moon or Eclipse since they were shot in Vancouver. Lana's spoken out before about how these things are scams, but in a recent article for Oregon Live she goes further to explain just what your chances are of being cast in a principal part or as an extra.
"It's all a scam, Lana says.
"Anyone who is saying click here to audition for 'Breaking Dawn,' or the deadline is coming up, is lying. 'Breaking Dawn' is not in production. No casting directors have been hired. Nobody is hiring extras."
First of all, "they haven't even announced what city or country they're going to shoot in," Lana says. "They may shoot in Vancouver again," in British Columbia. If they do, "they're not going to hire American extras to shoot in Vancouver. American kids wouldn't be legal to work in Canada anyway without work permits.
"There's no way the production company would hassle getting permits for extras when thousands are dying to be in this who live right there."