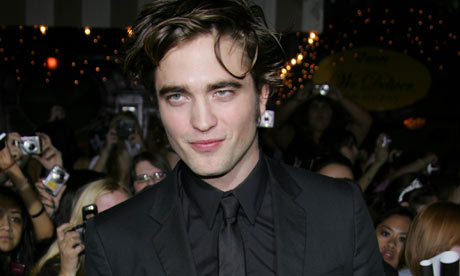 Robert Pattinson sat down with The Guardian to talk about his upcoming work in Little Ashes and to try to clear the air with the media circus that seems to surround him 24/7. As usual Rob is very honest and off-beat, which will probably mean that the next batch of recycled and out-of-context stories to hit the tabloids will be about Rob's nueroscience career.
"Sometimes he has fun making things up in interviews. Such as? "I do really intellectually highbrow stuff in my downtime. I read first-edition Shakespeare. I write poetry. I'm trying to get my masters in neuroscience. That's the kind of guy I am." He pauses, clearly amusing himself: "Man, I don't even know what a masters is." And he laughs hysterically as he creates another shape with his hair."
Read the whole story on the Guardian. TY to Gemma for the heads up.