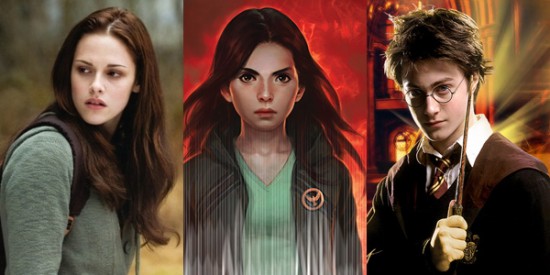 The Atlantic has just launched a four-part series on the rise of YA fiction over the last decade. In today's installment they talk about the impact of Harry Potter, Twilight, The Hunger Games, and Ender's Game on the genre.
"In a world of niche marketing, mass entertainment phenomena are rarer and rarer. But in the last decade, fans of all ages have flocked repeatedly to series aimed at young adults. Stieg Larsson's Millennium trilogy may be popular, but Lisbeth Salander can't hold a candle to Harry Potter: The traumatized Scandanavian hacker's sold 27 million novels to the British boy wizard's 400 million. Bella Swan, the moody teen who takes up with a vampire, has propelled Stephenie Meyer's Twilight series to 116 million book sales. Suzanne Collins' Hunger Games trilogy hasn't quite broken into that upper echelon, but the movie adaptation has attracted such buzz that it's finally propelled forward a long-stalled film version of Orson Scott Card's 1985 YA science-fiction classic Ender's Game. Marie Lu's novel Legend hasn't even been published yet, but the producers behind the Twilight movie adaptations are already shepherding it towards the big screen."
See more on The Atlantic.