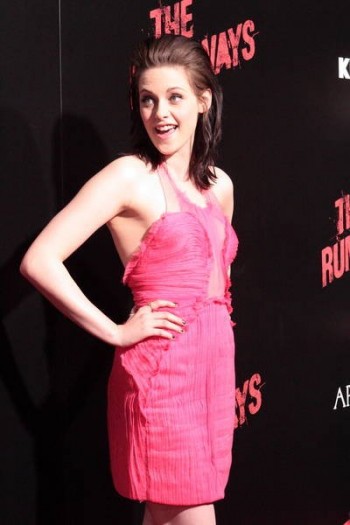 According to Marc Malken at E! (photo credit Tina Gill)
"The Twilight star [Kristen Stewart]has signed on to make an appearance at Spike TV's Scream 2010 awards at L.A.'s Greek Theater. (Show tapes Oct. 16 and then airs three days later.)"
This is a pretty good sign that Eclipse has won several of the awards that it was up for, otherwise Kristen wouldn't be there. Last year Taylor Lautner picked up the awards for the Twilight Saga including:
Best Fantasy Movie: Twilight
Best Fantasy Actor, Male: Robert Pattinson, Twilight
Best Fantasy Actor, Female: Kristen Stewart, Twilight
Breakout Performance, Male: Taylor Lautner, Twilight
This year Eclipse is up for a ton of awards, but not New Moon even though both movies qualified as far as release dates went. The thought is that the studio only submitted the last film so as not to compete against themselves and split the vote!