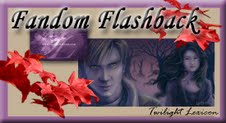 We're getting the band back together! Several of the fansite ops from days of yore have been chatting behind the scenes about the Midnight Sun news and we thought it would be fun to bring it out into the open! Monday May 11 at 8:00 EST 5:00 PT time, we will host a live stream event on the Lexicon's YouTube channel for you to tune into, watch, and even ask questions. We will have a direct link for you later today. https://www.youtube.com/user/TwilightLexicon/  (Yes, we realized we've updated this link like three times…isn't figuring out the technology fun when you haven't done it everyday for 8 years? Anyway…we've got it down now. Hope you all can join us.)
Alphie and Pel (Lori and Laura) from the Lexicon will both be there as will Kallie from Twilight Series Theories, OhMyCarlisle (Amy) from Page to Premiere, Kara O from Twilight Moms, and Tashopolis (Natasha) from Page to Premiere. 
We will be talking about our thoughts and reactions to the Midnight Sun news as well as sharing favorite fandom stories. If you have questions you'd like to have us answer, leave them below or join us for the livestream where you can participate.