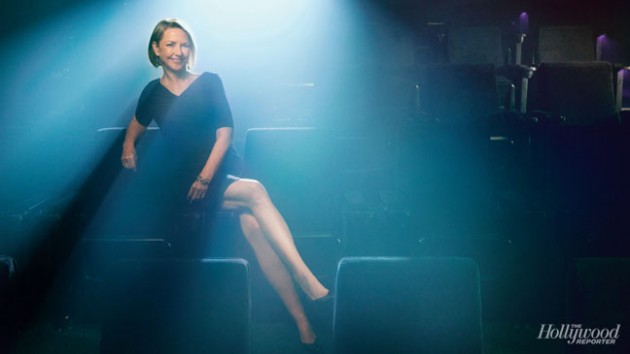 Over the years, there were various voices at Summit Entertainment who really "got Twilight" and "got the Fandom". Most of their work was behind the scenes. Probably many, wouldn't even know what they did. One of those who got Twilight out there as Twilight and not some weird story that was barely connected to the novels, and really embraced the PR that fandom could bring was Nancy Kirkpatrick. 
According to Variety, Nancy is now moving on.
Lionsgate and Summit have merged their marketing divisions into one entity, it was announced Thursday, forcing the ouster of longtime Summit marketing exec Nancy Kirkpatrick, who oversaw the "Twilight" and "Divergent" campaigns at the company.

As a result, Tim Palen, Lionsgate's chief marketing officer, will have marketing oversight of the Lionsgate and Summit film labels as well as its Pantelion Films joint venture with Televisa and its urban Codeblack Films label.

Kirkpatrick, who has served as Summit Entertainment's president of worldwide marketing for the past six years, will resign at the end of this month.
THR did a retrospective on what Nancy accomplished with Twilight back in 2012. The link also includes a story of what happened the first time we met Nancy.
Over the years, Nancy put her foot down on any number of things that were beneficial to the franchise. Much respect from this website for a woman who made it in the boy's club that Hollywood can be. Nancy, our thanks, and we wish you well.