Goodreads did a study as to where Twilight is more popular. Hilariously we could have told them this just based upon where people show up for Twilight conventions in droves.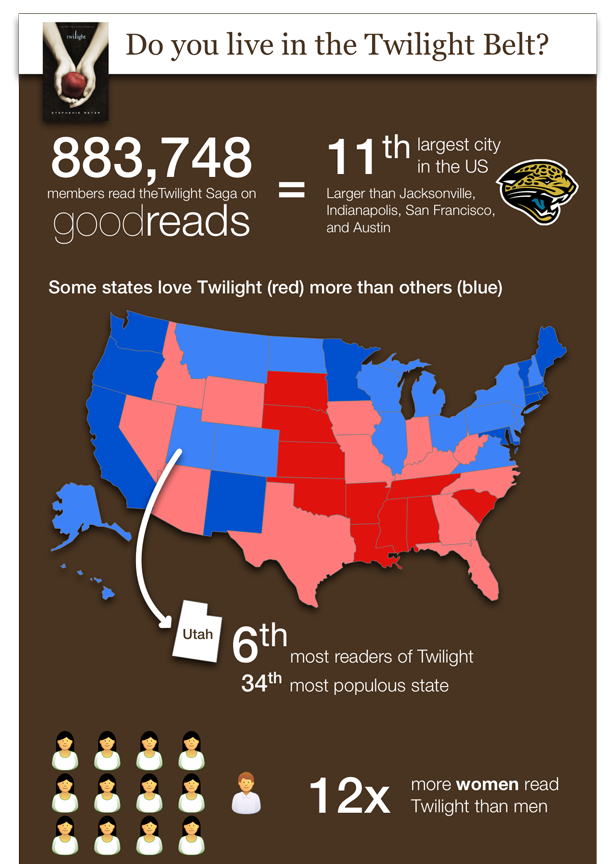 There is no more divisive book on Goodreads than Twilight. It manages to top both our Best Books Ever and Worst Books of All Time lists. And now, surprisingly, we've discovered that where you live can indicate whether you're a Twi-Hard or not.

With the release of the film adaption of Breaking Dawn (well, the first half of the film adaptation), we thought it might be fun to dive into some more of the incredible trove of data we have on the Twilight Saga and its readers.

A map of what each state thinks of Twilight ends up looking a lot like a map of the most recent election results. On the map above, the readers in the red states rated the book highly (the darker the red, the higher the rating), while readers in the blue states gave it a lower rating). The Midwest and the South represent The Twilight Belt, while the coasts were decidedly less impressed with the book.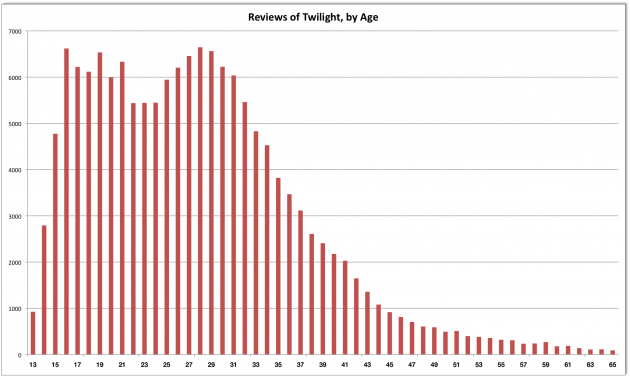 Check out the article on Goodreads