Stephenie Meyer has updated her website with a letter to her fans and a bit of a teaser!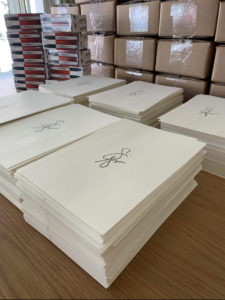 Stephenie writes, "These are tip-in pages, which will be bound into new copies of Midnight Sun, and I just signed sixteen thousand of them. I hope you're able to get a copy. Barnes and Noble has sold out, but there should still be some available at Books-A-Million. As more become available from other venders, we'll update you here.
Thanks again for being awesome, and check back here on June 2nd for the first little breadcrumb of fun leading up to the release on August 4th. "
This confirms for everyone that if you order a signed copy from Books a Million or Barnes and Noble that it will be a true signature and not a stamp. The page will be added to the finished book after it goes to print. 
So… what do you think the breadcrumb of fun she is hinting at could be? Leave us a comment with you ideas!