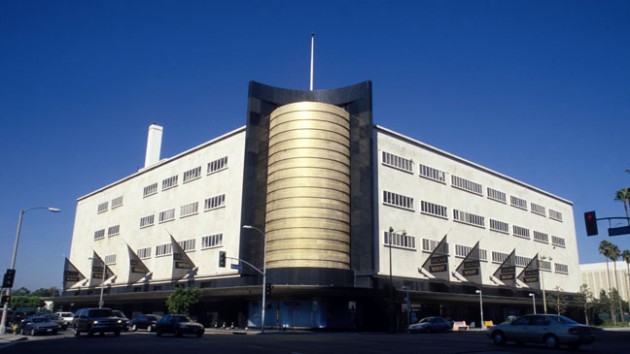 It looks like the historic May Building in Downtown Hollywood is being converted to a film museum slated to open in 2016. A number of film studios including Lionsgate are making donations, and they have some impressive patrons contributing to the 250 million dollar project.
According to the Hollywood Reporter
The Academy's board of governors approved the plans unanimously at a meeting Wednesday night. The Academy and the Los Angeles County Museum of Art, which owns the May Co. building, have agreed to a 55-year lease, with a 55-year option to renew, the Academy said.

Launched in early 2012 by campaign chair Bob Iger and co-chairs Annette Bening and Tom Hanks, the campaign has raised $100 million through private donations toward a $250 million goal, which includes an endowment that will support the museum's operations. "The early response to our fund-raising campaign has been outstanding and is incredibly encouraging," Iger said.

The campaign chairs and their families have all made donations, along with such past Academy governors, presidents and their families as Bill Condon and Jack Morrissey, Richard and Bonnie Cook, Rob and Shari Friedman, Sid and Nancy Ganis, Jim and Ann Gianopulos, Gale Anne Hurd, Kathleen Kennedy and Frank Marshall, Hawk and Molly Koch, John and Nancy Lasseter, Walter Mirisch and Lawrence Mirisch, Bob and Kay Rehme and Tom and Madeleine Sherak.