Here's a really good visual image using Fandango's Pulse App to show you just how popular Breaking Dawn is  on Fandango right now.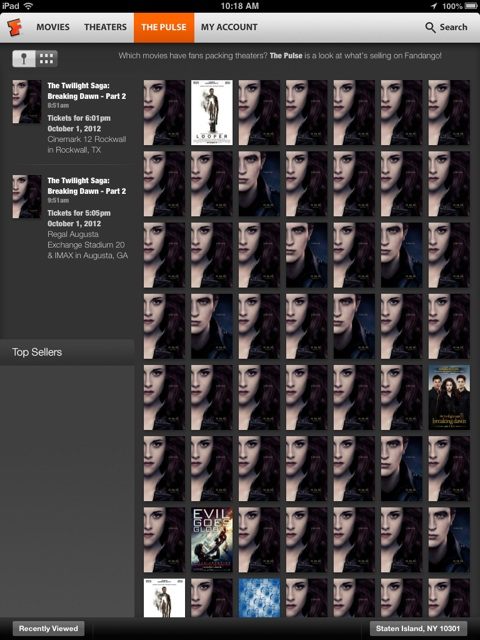 TY to MsEssie8710 on Twitter for sending it to us.
Here's a second image showing that Breaking Dawn Part 2 and the Twilight Marathon are running neck-in-neck for the number 1 and 2 slots.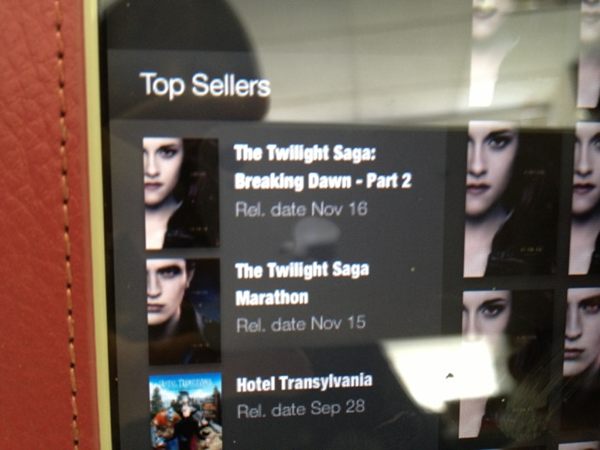 Get your tickets here