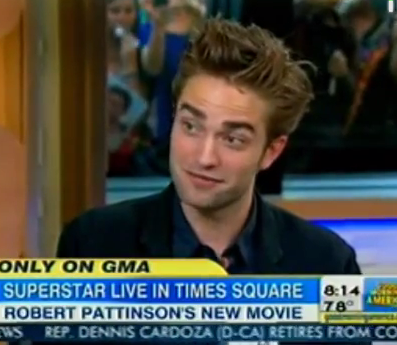 MTV asked us, Twilight Series Theories and Fangirlish about Robert Pattinson's recent press tour and Twilight impact. Here's what Laura had to say:
On the interviews of last week
I'd say that Robert Pattinson conducted himself with a lot of grace under fire with witty comments about breakfast cereal or changed the subject when things were too personal,' added Laura Byrne Cristiano, owner of TwilightLexicon.com. 'He's still happy to talk about his films, and that's what we really want long-term.'
On Breaking Dawn press
Byrne Cristiano said she hopes Pattinson reveals a few details about the book-to-screen adaptation and what he might have added to the story or role himself.

'I really want him to talk about the changes from novel to screenplay and how big of an adjustment it might have been [and] did he have any input,' she said. 'Also looking back on the four-year roller-coaster ride, what did he enjoy the most overall and why.'
See the whole article on MTV and see what Erin of Fangirlish and Kallie of Twilight Series Theories had to say.