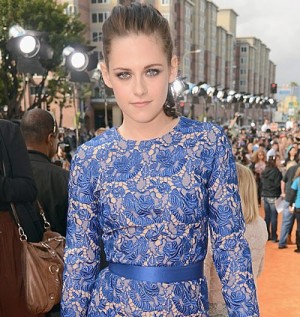 At 22 years old, Kristen Stewart has become the youngest actress to top Forbes annual list of the highest-paid celebrities.   This is certainly something for Kristen to be proud of since the next youngest actress on the list is 38 year old Kristen Wigg.  And when you consider that Angelina Jolie was at the top of this list last year, then Stewart is certainly in good company.  From Forbes: 
To determine who the highest-paid actresses in Hollywood are, we considered upfront pay, profit participation, residuals, endorsements and advertising work. We talked to manager, agents, lawyers and other in-the-know folks to come up with our estimates. We did not deduct for things like agent fees or the expenses related to being a celebrity.

Stewart's earnings between May 2011 and May 2012 totaled $34.5 million, helping her [also] rank 43rd on our Celebrity 100 list.
Read the whole story at Forbes.com.