The crew over at The Host Movie fans took a series of screen caps of the footage that went by really quickly on MTV. We took one of the screen caps and labeled who is who.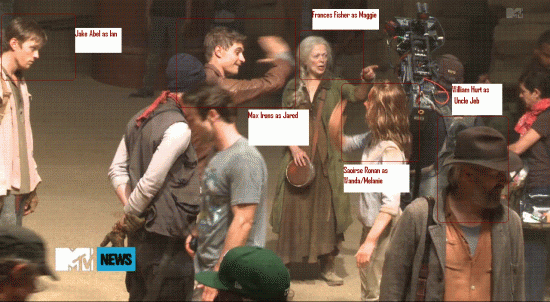 Click here to get a larger version.
You can get a large untagged photo here.
Check out more images on The Host Movie Fans