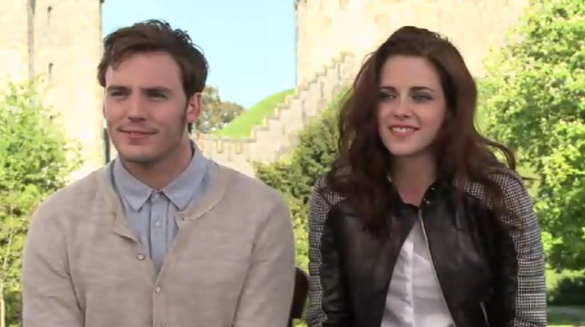 Kristen Stewart talked to Ology about moving on from Breaking Dawn.
Coming off a five-film franchise like Twilight must be a little frightening. While the exhilaration and combined sadness of letting go of such a staple character is a given, the ambiguity of "what do I do next?" must settle in soon after.

Kristen Stewart doesn't really have that problem. Or at least, she doesn't let it get to her. The 22-year-old actress is about to release her biggest starring role since becoming Bella Swan back in 2007 — the title character in Universal's Snow White and the Huntsman. The Brothers Grimm-inspired reboot also stars Charlize Theron and Chris Hemsworth. And after the lukewarm response to fellow fairytale remake, Mirror Mirror, there's a lot of pressure for this darker adaptation to kick ass at the box office.

"It seems like it's a very tactful move, this one," Kristen tells me about choosing to take on the role. "It's like 'Oh, how do I prove myself in the franchise beyond Twilight?' I was doing Breaking Dawn at the time when the script came up. I didn't want to read anything. I wanted to finish and focus."
See more on Snow White and what Kristen's co-stars had to say about working with her on Ology.