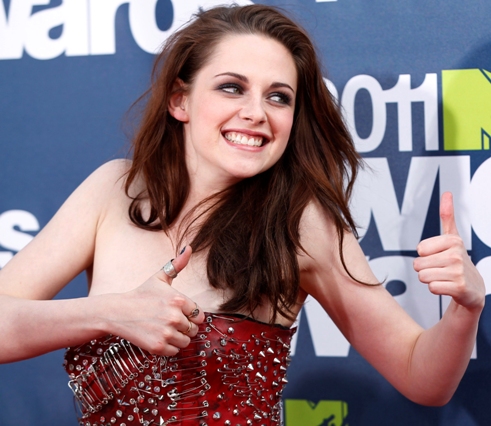 According to MTV
Thankfully, Wednesday (May 9) MTV announced that the first lineup of presenters would come from four of the season's most anticipated blockbusters, "The Amazing Spider-Man," "Snow White and the Huntsman," "Prometheus" and "Ted."

Emma Stone, Andrew Garfield, Kristen Stewart, Chris Hemsworth, Charlize Theron, Michael Fassbender, Mila Kunis and Mark Wahlberg will all be on hand on Sunday, June 3, to hand out the Golden Popcorn statuettes.
Breaking Dawn is up for two categories. Remember to vote DAILY!!!!!!!!!