Tonner Dolls has not had a new Twilight figure since the Alice, Jasper, and Jane looks from New Moon(see the available collection here).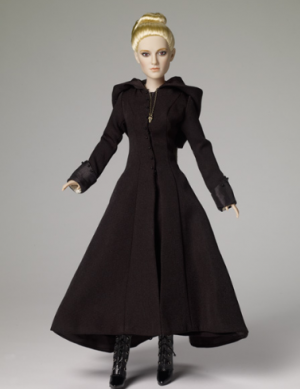 Other Twilight based dolls have been retired. They just tweeted out the below information asking for suggestions for a Breaking Dawn line.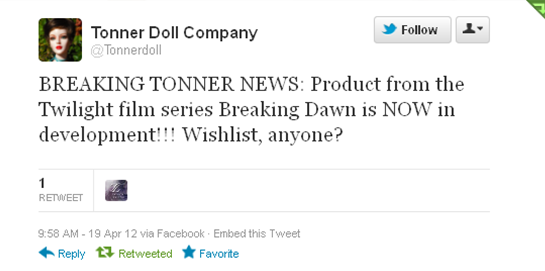 Make you you tweet your opinion to Tonner!
Last summer we visited the Tonner booth at Comic Con