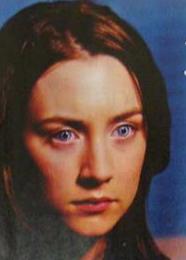 Later today, 5:30 eastern to be exact, The Host trailer is set to debut on Yahoo movies. So for those of you who have read the books, what key things are you hoping to see in the trailer?
Just some of our ideas are:
Wanda's eyes with the circle that is reminiscent of the book image
The vastness of the underground cave system
Chemistry with both Ian and Jared
A Seeker that is relentlessly driven
What do you want?