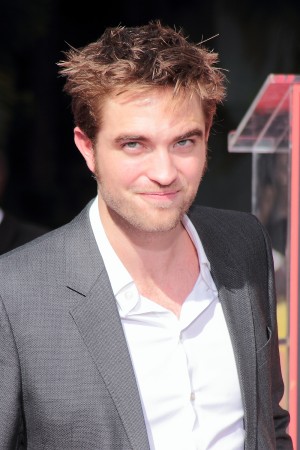 Over the last few days  I've watched as story after story popped up about the statement Rob Pattinson made to Reveal Magazine about shirtless acting.  I've been waiting for an actual link to the story because we like to credit  the actual source, but so far I'm coming up short.  What I do find is quote after quote from the article and a mass amount of people assuming that Rob was slamming Taylor Lautner for taking his shirt off.  Here is what Rob said:
"It seems like every single actor in the world is doing a Taylor Lautner scene. It's crazy. They have a scene where they walk out with a 12-pack. It's like, 'Really? You're playing a normal guy. That doesn't make any sense."
To me, this isn't a dig at Taylor but rather a dig at everyone else in the industry trying to pull off a shirtless scene the way Taylor has done.  Do you agree with me?  Let me know in the comments.
Rob also commented on why he's never hosted SNL or done a comedy film.
"Doing comedy is impossible. I would be terrible. People have asked me to do things likeSaturday Night Live, and there is just no way, not in a million years. That's just way too scary."
Actually, one of the funniest things I've ever seen from anyone in the Twilight Saga was when Rob joined Jimmy Fallon in the tree.
Lastly, Rob spoke about his "wild" days and how he's changed.
"I used to not care about what anyone thought about anything. Now I'm forced into thinking about things if I want to have a career. Maybe it's because I'm older."

"I used to be a little bit wilder, but it's difficult to do that now. I used to want to do the craziest things, as I had no understanding that I had an audience. All I wanted to do was weird stuff, but it's different now – people have an expectation. You have to think about things objectively."
What do you think?  Do you feel Rob has changed over the years?  Do you think he's less wild now than what he was before?  Tell us in the comments.
Source: EntertainmentWise and ABCNews